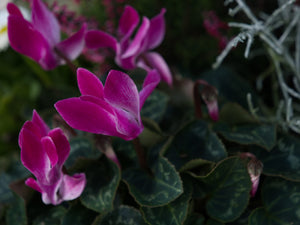 Delivery costs €9.99 for all orders.
We aim to deliver within three days to addresses in Dublin. Southside deliveries maybe delivered faster on request.
Once your PlantGift is delivered you will receive an email confirmation.
If you require a delivery status update, please email us or use the chat function on the website.
The delivery email will be sent with as soon as delivery is made to notify you.
We aim to deliver within three days.
We deliver door to door. We will endeavour to:
1)    Knock at the delivery address.
2)    A call will be attempted to the number provided. If this is unsuccessful;
3)    The Driver will wait for a maximum of 5 minutes from the time of arrival; If unsuccessful;
4)    The delivery diver will reattempt leave the pot at the front door unless otherwise stated at checkout.
All orders are delivered by experienced couriers. If for some reason your PlantGift arrives badly damaged, please send a description and some images of your PlantGift to info@plantgift.ie and we will do our best to resolve the issue
We offer Click & Collect on all orders free of charge. The collection point is Knocklyon, Dublin 16
Collection times are from 10am - 6pm from Monday to Friday. All orders placed before 1pm will be available for collection after 3pm. Orders after 1pm will be available for collection the following day.
We will notify you via text or email when your order is ready and the exact collection point address.
Please call 086 061 7823 once you arrive and we will have your order ready for you.
All of our pots are waterproof and frostproof to -25°C.
We make handmade vinyl decals to apply custom quotes and logos. Our decals are weatherproof and will last for years
Customer satisfaction is our highest priority. Please get in touch as soon as possible if you are not satisfied with your purchase and we will do our best to remedy any issues. Please contact: info@plantgift.ie
We do not offer gift cards at this time however we will be adding this to our website in due course.